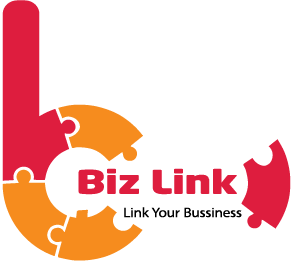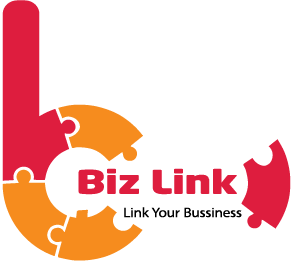 Fully Integrated ERP Solution
Our Enterprise Resource Planning (ERP) product typically consists of several individually purchased enterprise software modules, based on what best meets the specific needs and technical capabilities of the organization. Each ERP module focuses on one area of business operations, such as product development or marketing.
Receipts
Receipts
Directory of banks dealing with them.
A complete course to follow up on received and issued checks.
Cheque Receipt – Bank Deposit Wallet – Collection.
Cheque Receipt – Bank Deposit Wallet – Refund.
Cash collection of checks.
Confirm checks for suppliers.
Receiving the check – Collecting the check directly from the customer's bank – Depositing it with the bank or the bank.
Secure bank financing.
Bank financing from the Treasury.
Fully open the link between receipts and payments with sales and purchases.
Possibility to print receipts from within the program.
Technical Support
Technical Support
Ticketing system.
Live support.
Field visit.
Instant Online Upgrade.
Sales and Customer Management
Sales and Customer Management
Record the customer's complete identity with e-mail and mobile phone number to benefit from the system of notifications addressed to them from within the system.
The sales system is related to the system of account, production, general accounts, receipts, payments, and letters of guarantee.
The complete sales cycle from quotes and sales orders to invoices, refunds and discount notices.
Record sales invoices including discounts, taxes and prices, print them from within the system and send them to customers.
Record issue date and due date on future invoices for use in debt lifetimes.
Create automatic and instant daily entries for general accounts based on sales invoices.
Possibility to use substitutes for items for sale.
Adding the expenses related to the sold shipment and its impact on the statements of accounts and daily entries.
Create all types of sales returns available (no cap).
Define all types of taxes (value percentage) and specify their treatment (deductible/added)).
Using different currencies created using the public account system.
Ability to download sales order data from quotations.
Full follow-up of the requests received from customers and their conversion into sales invoices.
Shows the item balance available for disbursement at the time of placing orders after subtracting the quantities of the reserved items.
Load all or part of the purchase order onto one or more invoices.
Load all or part of the exchange permits on one or more invoices.
Reserve from stock as per requisition.
Detailed account report for each customer with billing and collection data.
Indicate item details for each invoice in the statement of account (quantity – price – value).
Payroll
Payroll
Continuously release payroll while retaining historical data on changes in salary and quality.
Add all kinds of benefits and discounts with defining the formula for each variable and specifying the pure method.
Refer to previous salary data and compare it with current data.
The system's ability to follow up on the disbursement of advances to employees and deduct them from their salaries.
Ability to disburse salary, allowances and other miscellaneous benefits.
Any other allowances The following is explained: Types of allowances. The maximum taxable allowance. Extent of dependency / is not subject to the social insurance allowance.
Add and select all discount data: Health Insurance Discount. Distribution of social insurance percentages for each of the company's share and the employee's share.
Social insurance calculation based on change in: Salary data details. The date of commencement of insurance for the employee.
Human Resource Management
Human Resource Management
Determine the employee's job structure.
Determine all available data for each employee in strict accordance with the applicable labor law in the Arab Republic of Egypt, as well as insurance and employment tax rates.
User and Personnel Manager authority over system workflow using data entry rapid forms.
Full follow-up of the employee from the moment the job application is submitted and the salary is paid.
Enter available business rules such as list of penalties and delays (by user).
Define department and department managers.
Follow up on salary changes.
Termination upon resignation, dismissal, etc.
Full follow-up of absence and its repercussions on salary and performance evaluation.
Define multiple jobs and link employees to these jobs as well as departments and sections.
Inquiries at any time about employee data in an easy way that allows access to data benefits and discounts.
Record employee advances and reconcile them with salary disbursement.
Registration Termination Form (Exit Crisis).
Recording academic qualifications data and linking them to the employee.
Record marital status data.
Record course data and related expenses.
Record all personal data of the employee.
Follow up the work cycle in full.
Completion of basic company data registration.
Accuracy in calculating salary entitlement as well as entitlements and deductions.
Comprehensive employee data record.
Extract reports by selecting time or historical period.
The possibility of disbursing one item of the salary and the balance of the rest of the items.
issuance of salaries including benefits and deductions based on the company's terms and equations taking into account working hours, permits, delays, absences and all effects on salary.
Add employee photo
The balance of vacations and the start date of the permitted vacations, taking into account the application of the Labor Law in this regard.
Past courses and experience.
Working and overtime times.
A report showing all employee data with the ability to choose a department / department.
Report showing changes in salaries during the period.
A report showing the insurance status of the employees with an explanation of the employee's share and the company's share and merging them in the report.
Report showing insurance for new hires.
The monthly insurance assessment report due to the insurance department, showing the employee's share and the company's share.
Report on the covenant and the situation before and after receipt.
Attendance data recording and manual disposal in the event of a machine failure related to the user's authority.
Review of attendance and departure data after registration and deportation as a result of a review of the wages and salaries system.
Register all kinds of special permissions.
Record all types of leave based on leave type and date from and to.
Print and view all attendance and departure reports in detail and in aggregate.
Inventory Management
Inventory Management
A tree shape for building guideline elements (code) without a limit on vertical and horizontal forests.
Open the possibility of having more than one class code (international code – resource code – internal code).
Supports the barcode system with the ability to connect the program to barcode devices to read items.
Define minimum, maximum and unit reordering for each item at the store level.
Different balances for each item (Total Quantity Balance / Purchase Orders / Under Check / Amount Reserved / Net Balance)).
More than one unit of measurement for the same category.
Receive items without quantities and permanently prevent overdrafts.
Reservation cycle and its relation to supply orders.
Receipt of work and purchase orders.
Exam and Receipt Course
The possibility of exchanging raw materials in a production order from more than one store.
The ability to add items in quantities only without value and replace them for free.
Exactly.
Exchange and transfer requests.
Hyperlink between distribution groups (sales – purchases – stores).
Calculate inventory cost with perpetual inventory or periodic inventory.
Relationship between Modules
Relationship between Modules
The ability to migrate from all programs to accounts automatically (in every movement).
Migrate from all programs to accounts automatically (under a complex set of documents).
Able to update in any constraint as a permission.
See all software limitations on multiple levels and multi-function multipliers.
Download passes from other programs such as Sales, Purchases, Credits, and Production.
Technologies
Technologies
Compatibility with all operating systems.
Automatic database backup to prevent loss and easy recovery system.
Speed ​​and performance regardless of data size.
Linking with the company's branches with the issuance of consolidated reports for each branch.
Support the cloud system to use the software online.
Multi-language support (Arabic and English).
Update and upgrade the software from the Internet automatically without the intervention of professional technical support.
Master data import software for EXCEL, TXT files.
Export Altqarierlokther 14 from application as Excel PDF, TXT, HTML & amp; XML
Payments
Payments
The complete cycle of follow-up of issued checks (issuance – payment – refund – cash payment on checks).
Fully linked to general accounts, receipts, purchases, documentary credits, sales and payroll software.
Automatic creation of daily entries as a result of recording payment documents.
Secure bank financing.
Bank financing from the Treasury.
Check the transfer cycle between vaults (direct and indirect)).
Cash transfer cycle between vaults (direct and indirect).
Dealing with foreign currencies in multiple currencies.
Linking receipts and payments to forward sales and purchase invoices, taking into account discounts and returns, either automatically or manually.
The system has a check designer (for each bank account) to be used for printing checks within the system.
Preview and print payment receipts.
The ability to print receipts and checks from within the program.
Point of Sale (POS)
Point of Sale (POS)
The ability to sell to more than one customer at the same time.
Professional design compatible with all screen types and resolutions.
The system works on touch screens.
Discount feature acts as a button while exporting the total invoice.
Full integration with master inventory.
Manage cashiers' work shifts with open and closed shifts.
Daily reports and statistics for all cashiers' activities.
Purchasing and Supplier Management
Purchasing and Supplier Management
A complete record of suppliers containing all general, commercial, and representative data, and a link to discounts and taxes.
Link the supplier record to the item approval supplier list.
Identify all types of purchases and control the way they are linked to accounts and stores.
Automatic and instant daily entries generated by recording purchase documents.
Complete purchase cycle (domestic – foreign).
Following orders and checking orders
Issuing automatic quotation requests and recording offers from suppliers
Follow up purchase orders and link them to the warehouse delivery cycle.
Transfer all or part of purchase orders for receipt or purchase invoices.
Record purchase invoices and the ability to download them from purchase orders and add inventory.
Recording purchase-related expenses and their impact on shipping items and suppliers' statements.
Record the purchase return with the voucher.
A statement of account for each supplier and a budget for suppliers.
Link payments (cash – checks).
Reports for tracking purchase orders, purchase orders and quotations.
Finance (General Accounting)
Finance (General Accounting)
The Chart of Accounts is trees without borders.
Cost centers in an infinite tree.
Preparation of different types of final statements such as balance sheet, income statement and cash flows by the user.
The general accounts program contains a daily transaction that includes the transaction posting from the subprograms.
Create a daily transaction from within public accounts (transaction on settlement).
Distribution of one account to more than one cost center within the daily limit.
Reallocation of administrative cost centers to operational and production cost centers.
Automatic/manual posting of daily entries generated by the General Accounts subprograms.
Posting the journal entries in a separate (record for each document) to G/L.
Publish the daily transaction in a collage to the general ledger.
Ability to reset calendar for incomplete calendar to modify (user permissions).
Add the balance of the first period in cost centers and after effects.
Check the balance and closing lists of cost centers.
Vertical and horizontal analysis of the final lists and comparison of previous years.
Financial indicators (liquidity ratios, profitability, capital turnover …) and others by the user.
Determine the depreciation percentage for each asset type when adding.
Extracting a complete documentary course from assistant professor to budget.
Extracting an American Daily newspaper in the same way as accounting.
Overview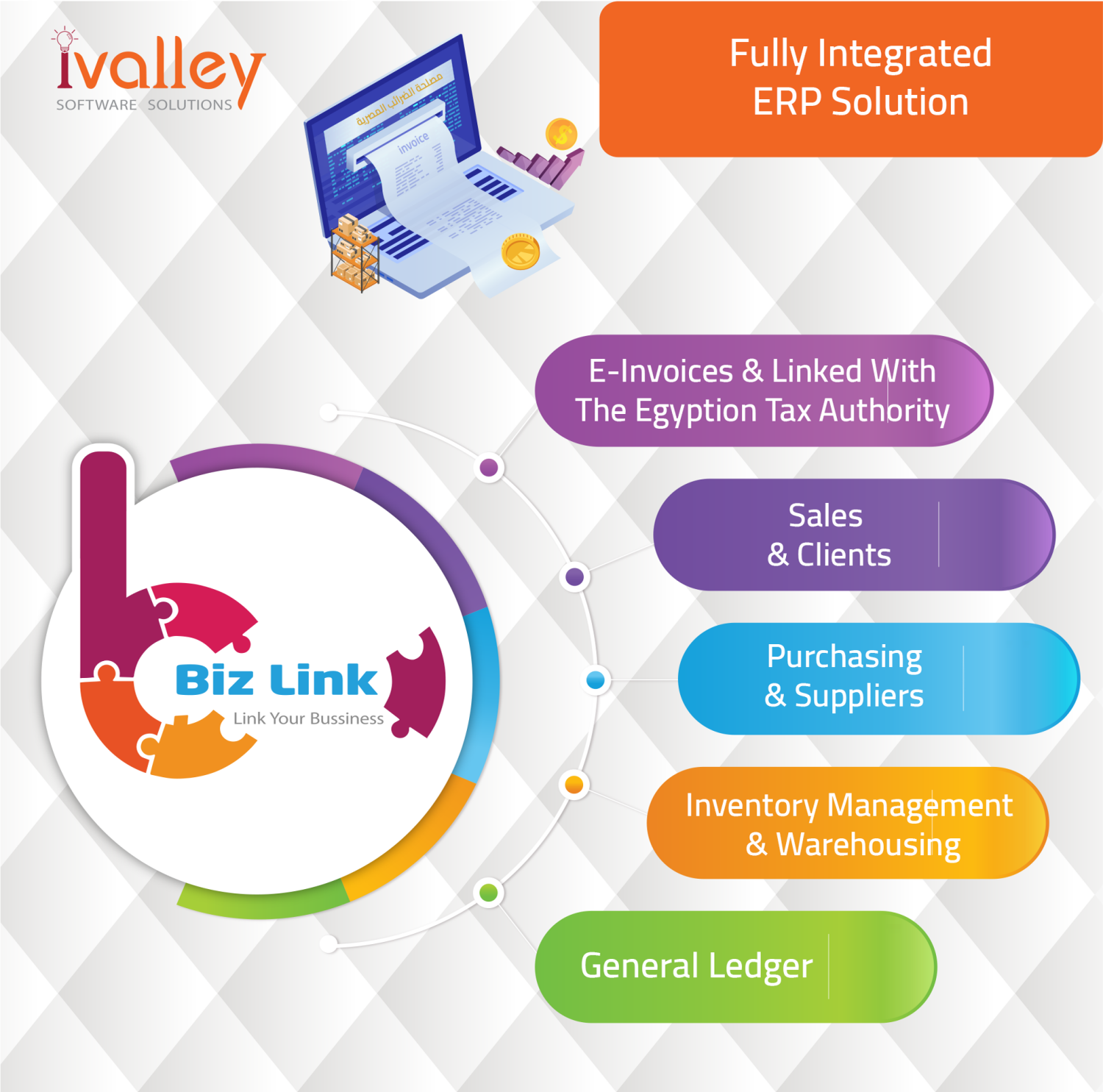 Ready?

Start using BizLink ERP
We are here to start your new project and finish it soon